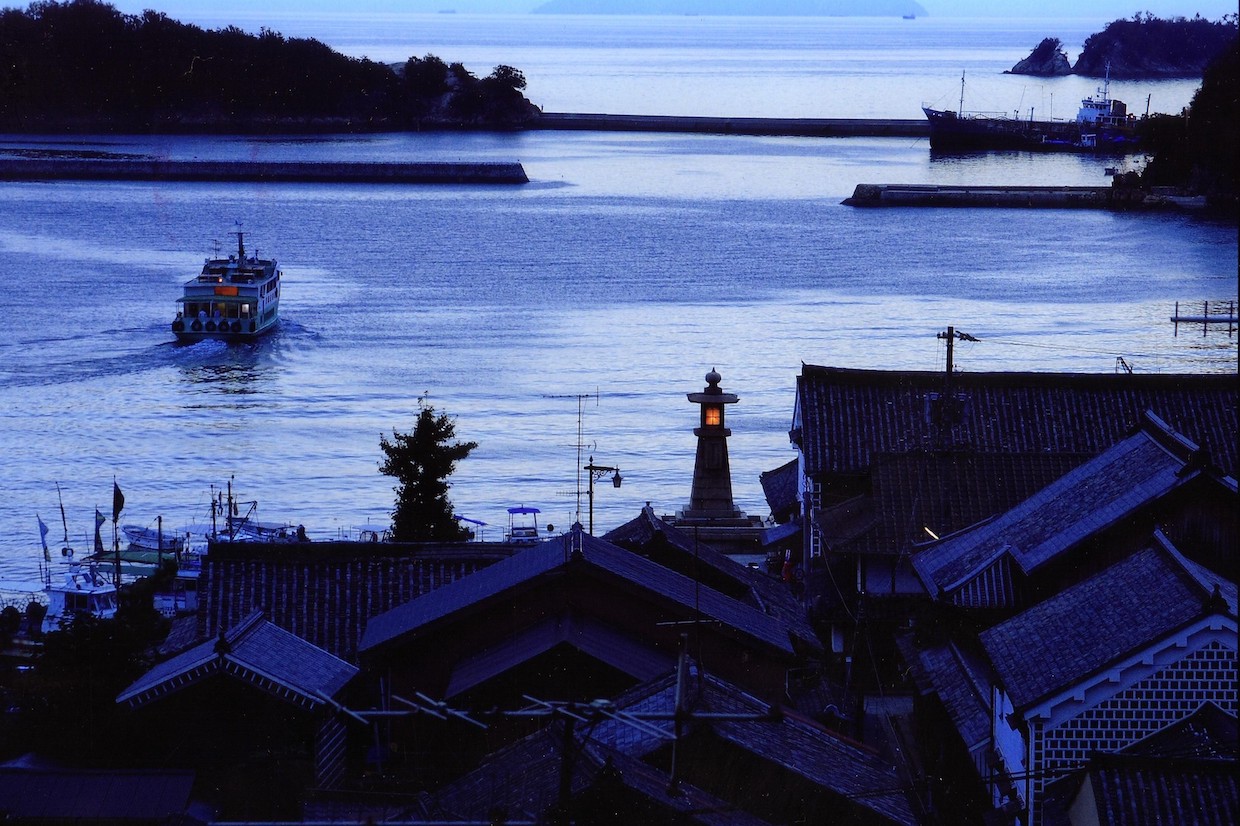 Japan's Leading Port Town of Early-Modern Times
Tomonoura, with its Sepia Tones Enveloped in the Evening Calm of the Seto Inland Sea
Tomonoura's Joyato Lighthouse, peers over the calm waters of this picture-perfect harbor. It's an iconic image evoking nostalgia and intrigue as we consider the history it witnessed during its 160-year watch over the Seto Inland Sea. As Japan's largest remaining Edo-era navigational beacon, this solid stone tower standing at the end of Tomonoura's quaint cobblestone harbor sets the scene for the town.
Tomonoura's history as a pivotal trade center includes merchants, pirates, diplomats, and famous revolutionaries. Walking through the narrow back streets, discovery after discovery awaits. Temples, shrines, castle ruins, and centuries-old edifices provide a window to former glory days.
Seen from on high, or perfectly framed from a balcony seat, the magnificent views of the harbor, sea, and islands transport you to a different era — a time when boats patiently waited for the tide, while passengers and crew partook of the best this lively town had to offer.
Fortunately, we can still peek into their lives by taking a break in period-piece tea houses, tasting medicinal "houmeishu" liquor, visiting museums and temples, or soaking up the atmosphere of traditional festivities. While times have changed, Tomonoura is still very much alive, and its history is still being written.