Town Walking with Tomonoura Guide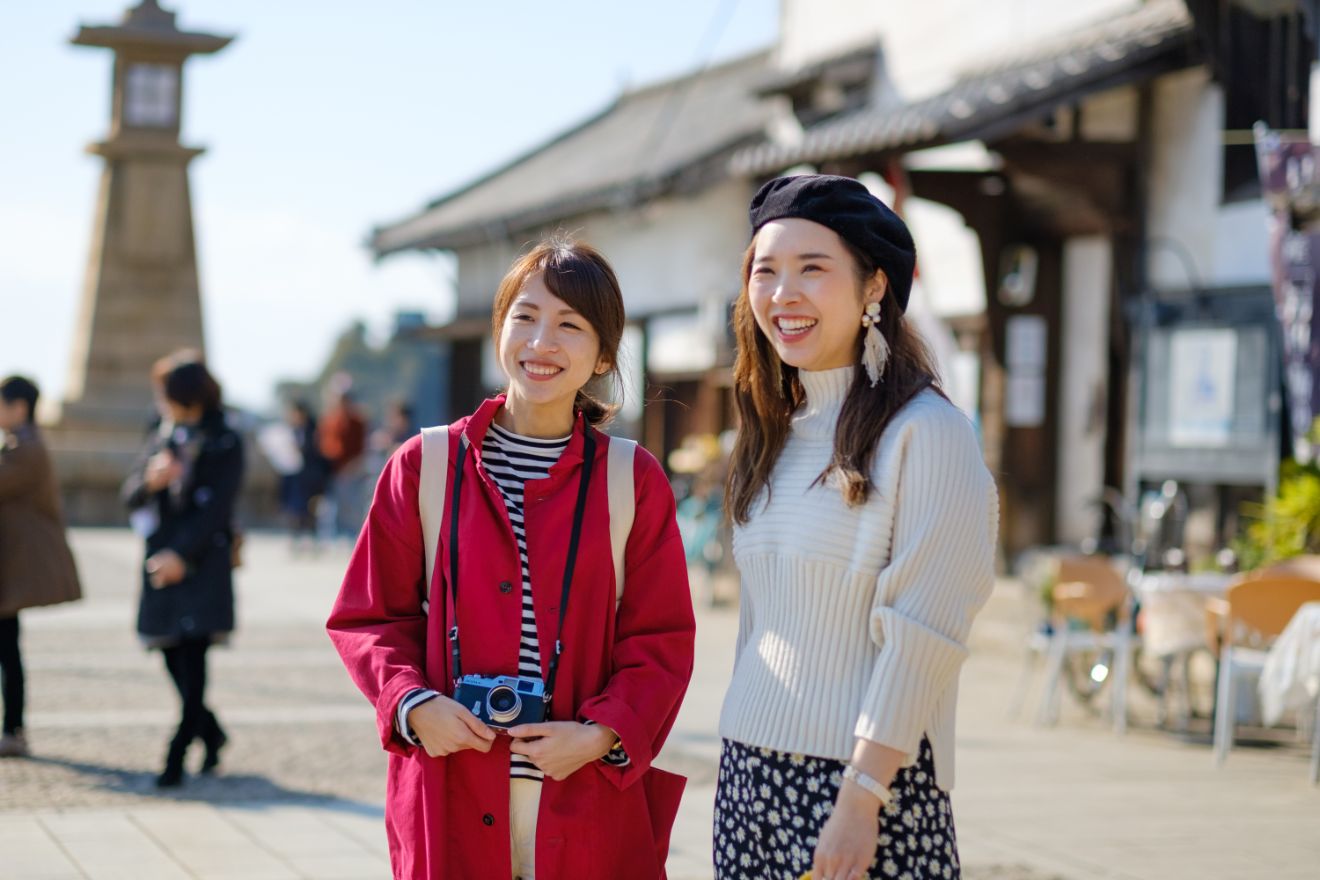 The best way to learn more about Tomonoura, walk and travel is to have a professional guide.
You may not know or understand Tomonoura just by watching. But, if you participate in the "Tomonoura Shiomachi Guide" by a local guide who loves and knows the town very well, the guide's careful commentary and pleasant talk will help you clearly learn the history and hidden charm of Tomonoura.
In addition to free tours on weekends, private courses that can be customized freely are also available. Choose a plan that matches your itinerary and theme.
Please use a professional sightseeing guide to make your trip more colorful in Tomonoura.
Japan Heritage: Tomonoura Nature and History Course
Tomonoura Shiomachi Guide
Free guide course *Japanese only
A simple 90-minute course: a digest touring of the historical sites in Tomonoura
Saturdays, Sundays, and holidays only
Morning 11: 20-, Afternoon 14: 20-
Meeting Place: Fukuyama Municipal Ferry Terminal (623-5 Tomo Tomochō, Fukuyama City)
No reservation required
JR Discerber West:Guide and Town Walk Course *Japanese only
A plenty 120-minute course: walking around the town with professional commentary
Saturdays, Sundays, and holidays only
10: 30-
Meeting Place: Tomonoura Tourist Information Center (416 Tomo Tomochō, Fukuyama City)
No reservation required
Private Course: reservation exclusively required *English available
A course with a professional guide for the best course according to your requests, itinerary, and themes
Reservation required 3 days in advance with consultation (anytime available) on time, schedule, and meeting place
【Private Course Reservation】
②TEL
1 Open the Reservation Application Form
2 Check the necessary items and make a reservation by calling TEL 084-982-3200
【Contact】
Tomonoura Tourist Information Center
Address: Inside Tomotetsu Bus Center, 416 Tomo Tomochō, Fukuyama City, Hiroshima Prefecture
Phone / 084-982-3200
Fax / 084-970-5105
Business Hours / 10: 00-17: 00
Open 7 days per week
http://www.tomotetsu.co.jp/tomonouratic/