On a cold January morning, there are few things that bring people out of their heated homes and out onto the streets of Tomonoura. Tomo Shiomachi Minitruck Market happens to one of the few exceptions. Since 2011, the minitruck market has been held on the grounds of Nunakuma Shrine on the fourth Sunday of every month. Initially created to bring together local farmers and businesses, facilitating the sale and purchase of Fukuyama products, the market has been by all accounts a success. At this point, for many Tomonoura natives, it is an ingrained part of their Sunday routine.
---
A Sunday Spent at the Farmer's Market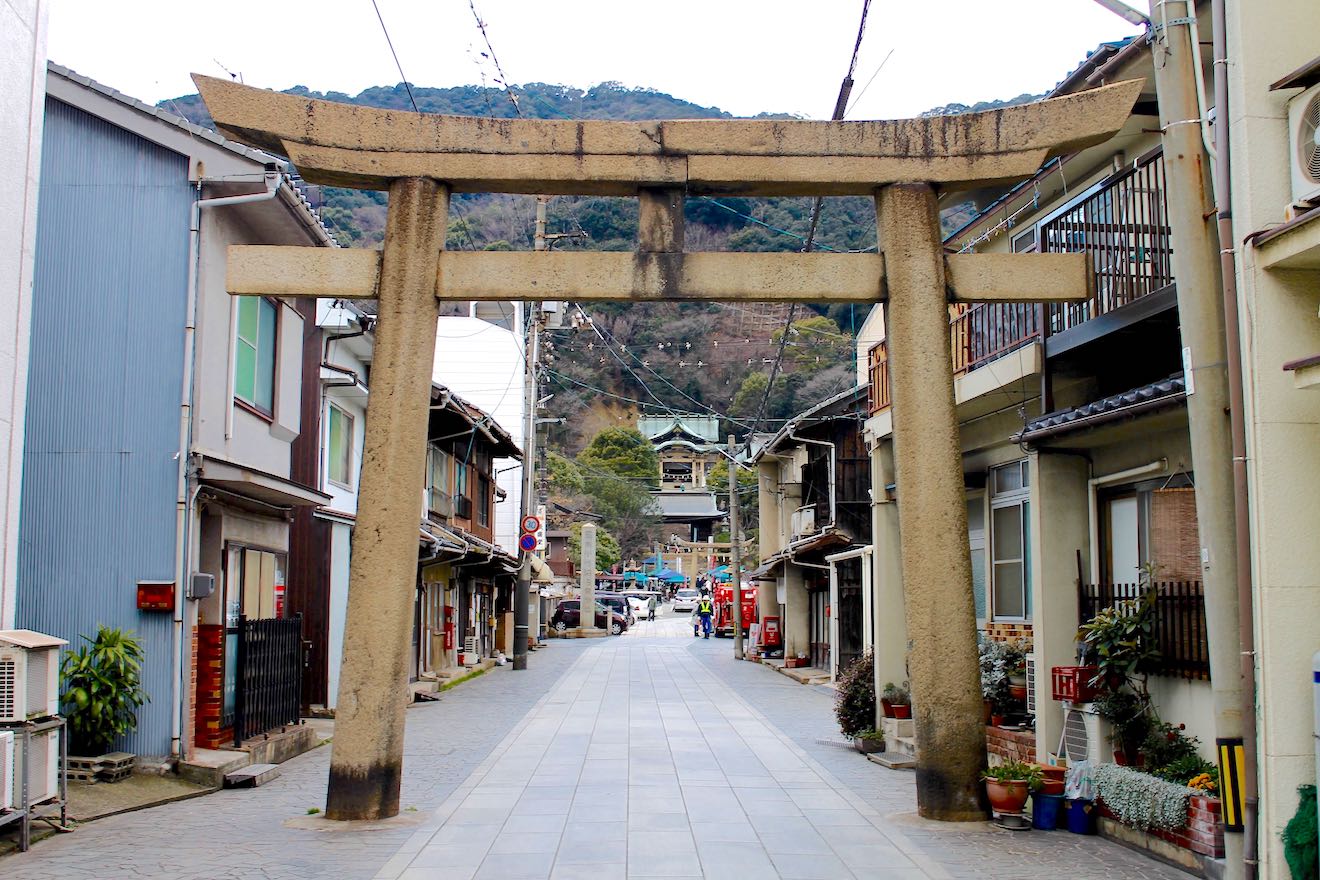 During my visit to the market on the fourth Sunday of January, I was surprised at the number of sellers and buyers braving the cold. Located down Tomonoura's backstreets, the approach to the Tomo Shiomachi Mintruck Market is easy to spot, with Nunakuma Shrine's two torii gates marking the entranceway. Inside you'll find two lines of truck bordering the shrine's main path. Sellers stockpile their finest products in the trunks of these cars and then create table displays in front, similar to a classic farmer's market.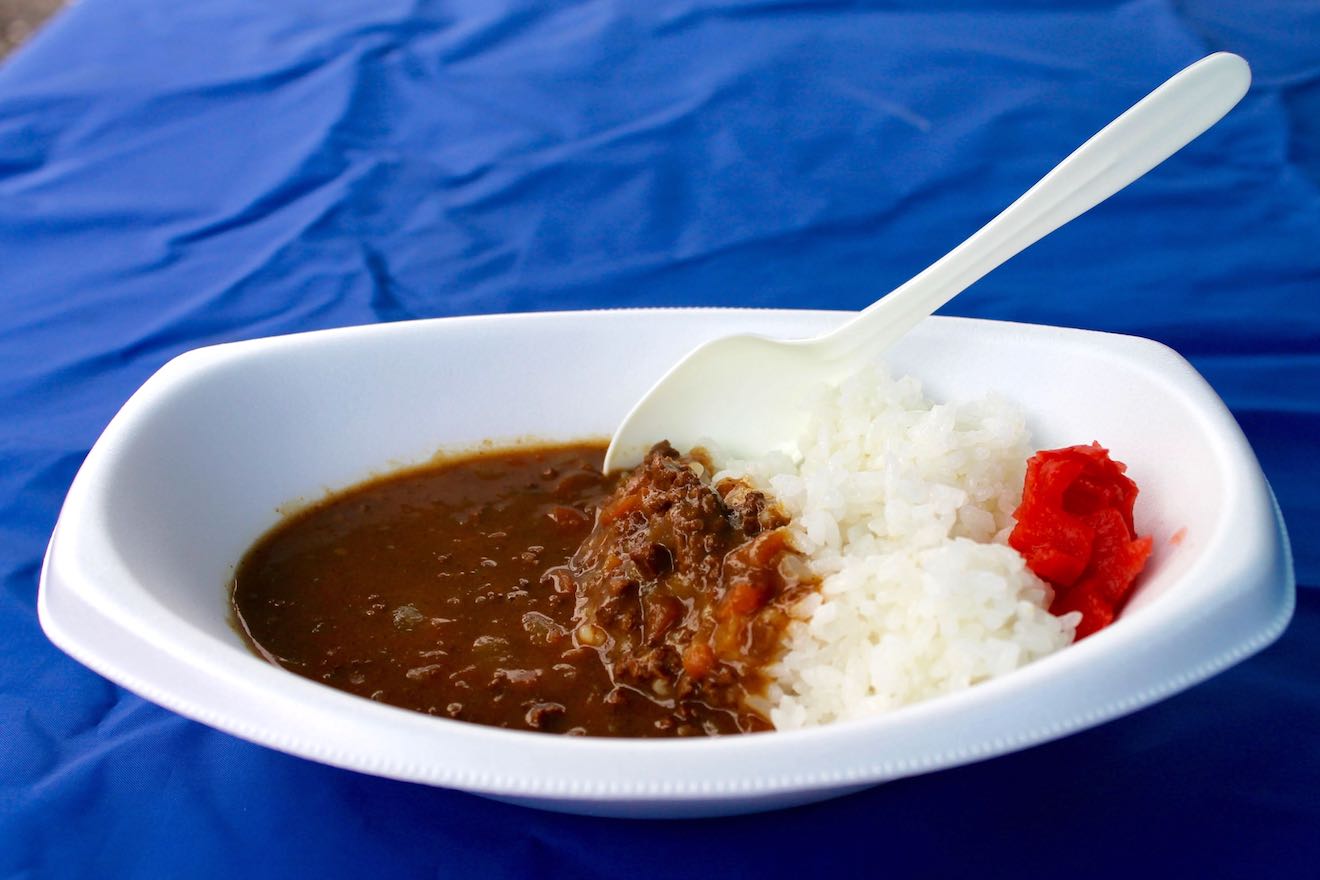 I recommend skipping breakfast if you're planning a visit, as you'll find it difficult not to sample the various foodstuffs on sale. I immediately gravitated towards a table with a sizeable pot of Japanese curry. It's hard to tell whether it was just the first scent that hit my nose, but that warm bowl of curry rice satiated whatever it was I was craving.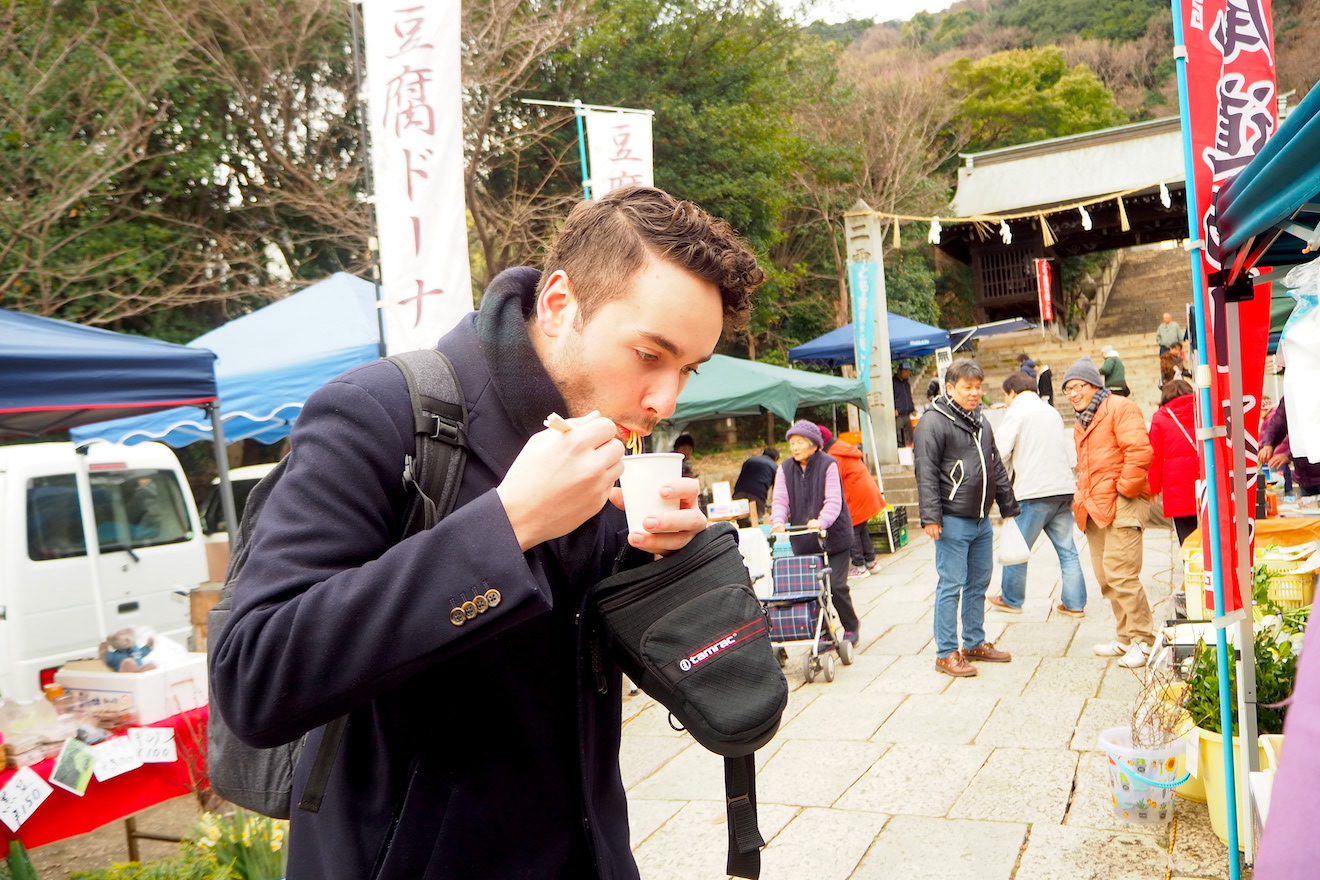 As I explored stalls deeper into the market I ended up purchasing fresh rolls from a local bakery and taste-testing one of Fukuyama's famed oranges from a citrus farmer. On the recommendation of a local, I also sampled Onomichi Ramen, a regional variety with a soy-based broth, thin noodles and a rich mix of chicken and seafood flavors, as well as suspended chunks of fat floating on the surface.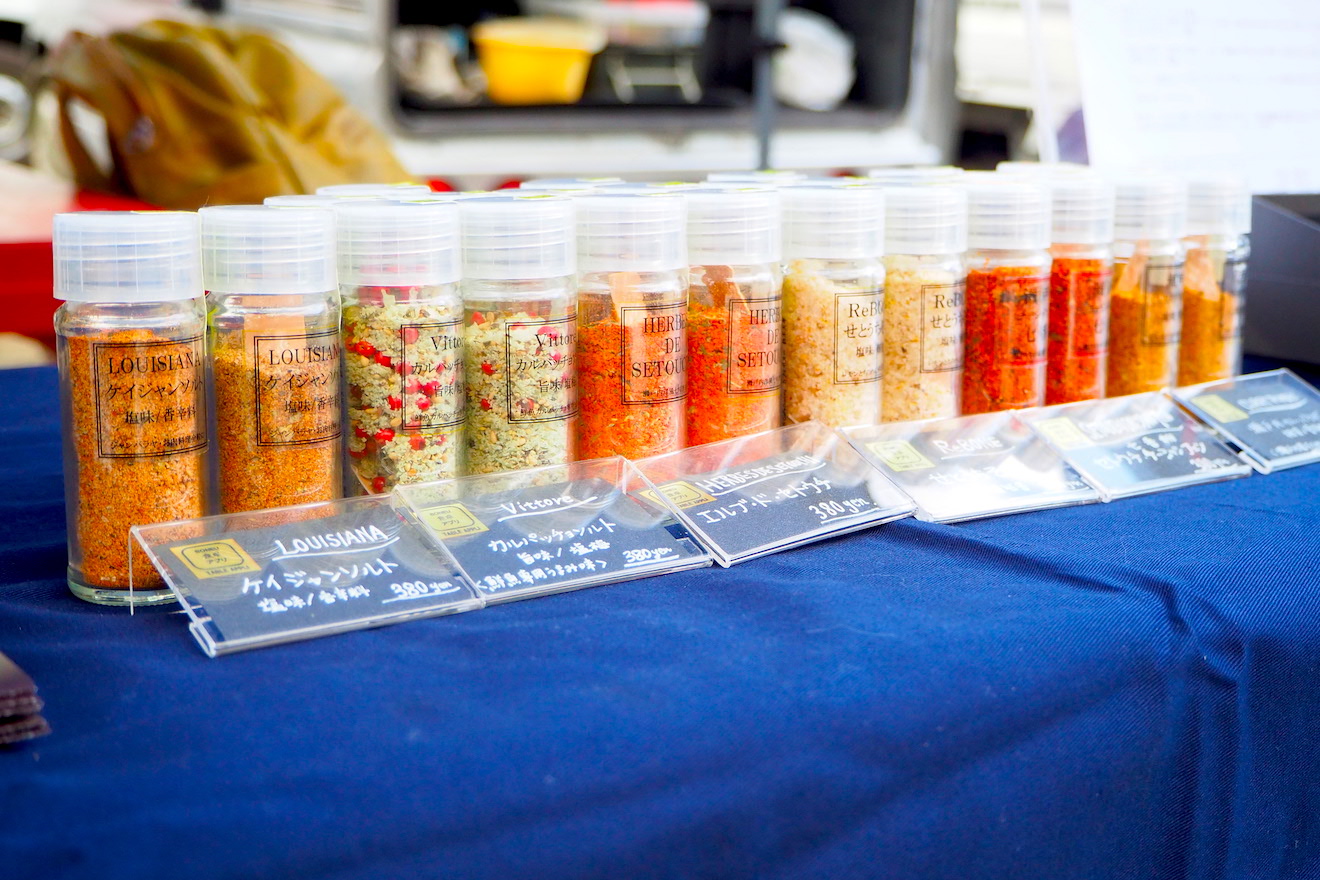 All the sellers at Tomo Shiomachi Minitruck Market are friendly and chatty, more than happy to discuss their products and process. I spoke with one stall owner about the flavor profiles of various honey and spoke with another about the sourcing methods for their spice business. Also, for each purchase you make you'll receive tickets for the market's monthly raffle. While I never hit jackpot, even as a loser I didn't walk away emptyhanded. I happily accepted my tissues packs and hairclip and, to be honest, I had already won the moment I took the first bite of my breakfast curry.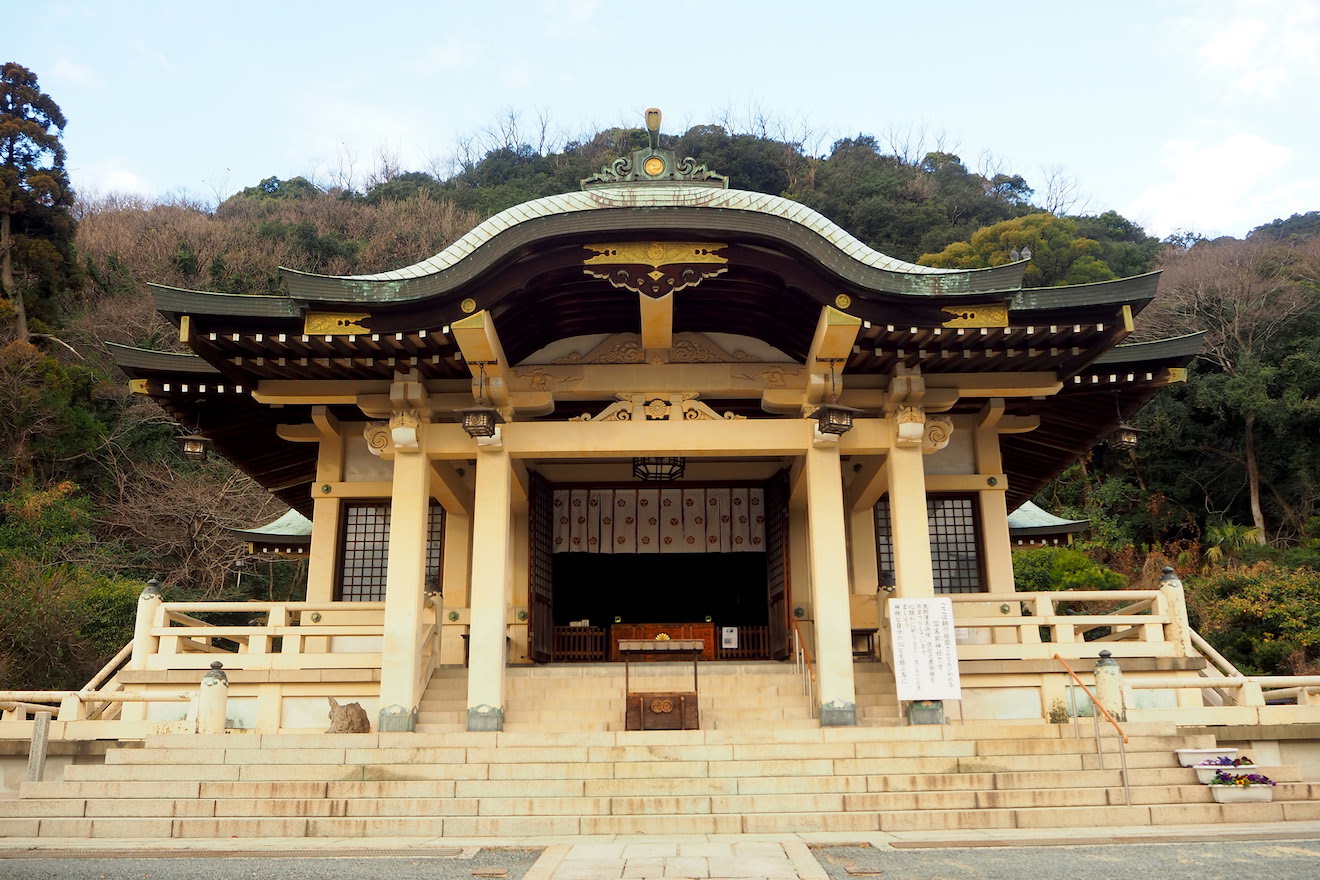 Tomonoura's Historic Nunakuma Shrine
Tomo Shiomachi Minitruck Market is, in effect, two attractions in one. Just beyond the market is the heart of Nunakuma Shrine. Considering Tomonoura's long history as a port of harbor, it should be no surprise that Nunakuma is dedicated to the deities of the sea and used to pray for safe sea travel.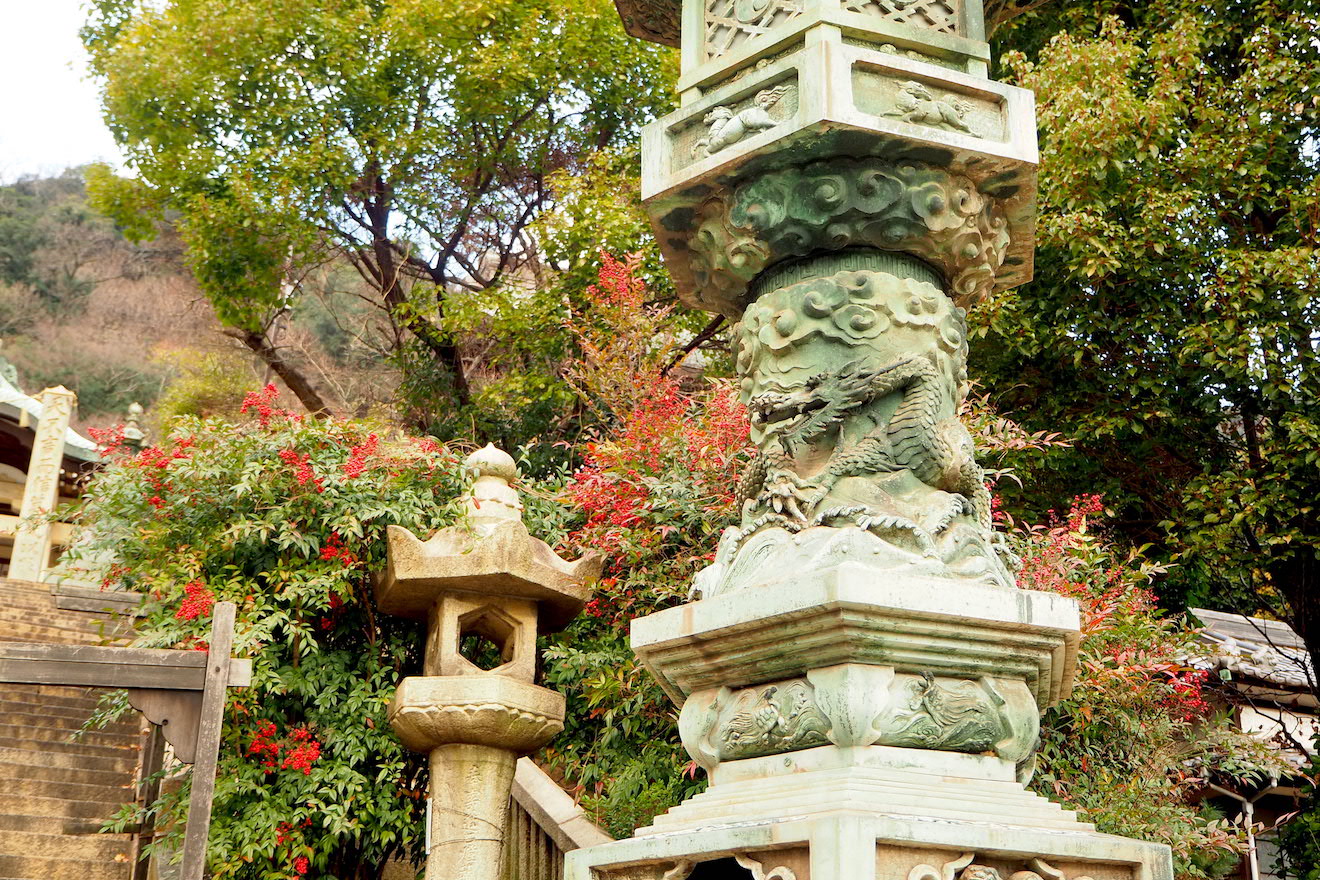 As you climb the steps to the shrine's main building, on the right you'll find a sign that says National Important Cultural Property. Just beyond that sign is a stage built for noh performance, a traditional form of Japanese theater. Once used to entertain the great historical figure Toyotomi Hideyoshi, this stage was later gifted to Fukuyama and installed on the grounds of Nunakuma Shrine in 1650s. In warmer months, the stage is sometimes used for live performances during the shrine's festivals. Even without a noh performance, Nunakuma boasts beautiful architecture and ornate copper lanterns. From the top of the shrine you can look out on the town and the bustling market below.
With a dose of history and a bowl of curry, Tomo Shiomachi Minitruck Market is a great way to spend a Sunday morning in Tomonoura.
---
Tomo Shiomachi Minitruck Market
Address / 1225 Ushiroji, Tomo-cho, Fukuyama, Hiroshima
Open / 8:00 – 11:30, the fourth Sunday of every month
Parking / Available on Nunakuma Shrine grounds
URL / https://tomo-keitoraichi.jimdo.com
Writer name: Andrew Deck