There are plenty of ways to enjoy the seaside beauty of Tomonoura's port town, and while each has its own merits, if I was to recommend just one, I would recommend a sea kayaking tour. Why settle for views of the Seto Inland Sea from the shoreline when you can enjoy it at sea, grazing the surface of the water with your hand, exploring remote islands and seeing parts of the coastline you could never experience on land. During my visit to Tomonoura, I embarked on my own sea kayaking adventure.
---
Seafaring with Setouchi Seakayak Adventures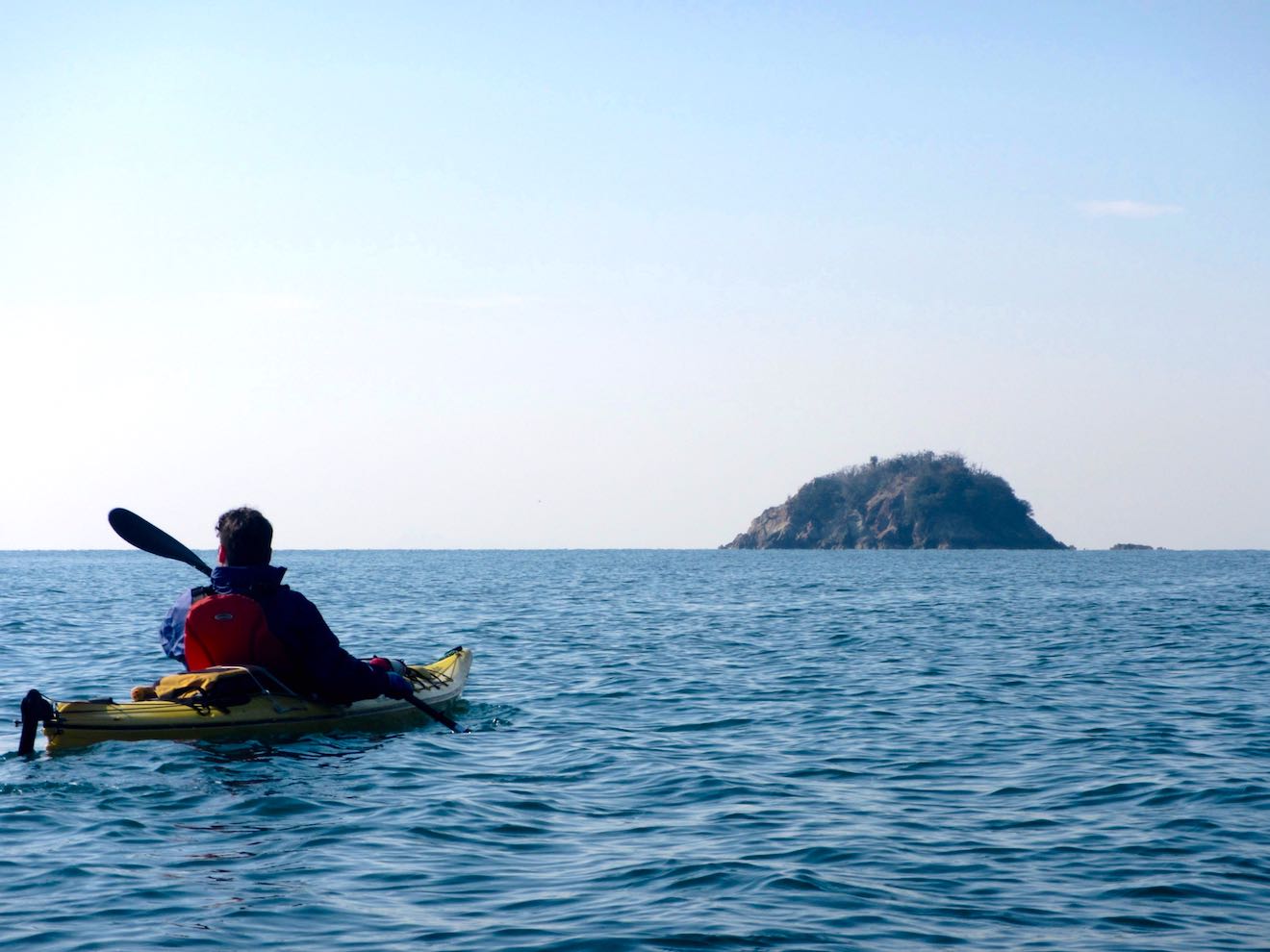 I met the owner of a local sea kayaking tour and rental company, Mr. Murakami, at his quaint shop in Tomonoura's historic old town. Just down a cobblestone-lined street from the famed Joyato Lighthouse, Murakami supplies all the equipment you'll need for your outing at the store, including a light windbreaker and waterproof pants. A half-day outing with Setouchi Seakayak Adventures will last around three hours and costs 5,000 yen. The more advanced full-day outing will run six hours and costs 10,000 yen.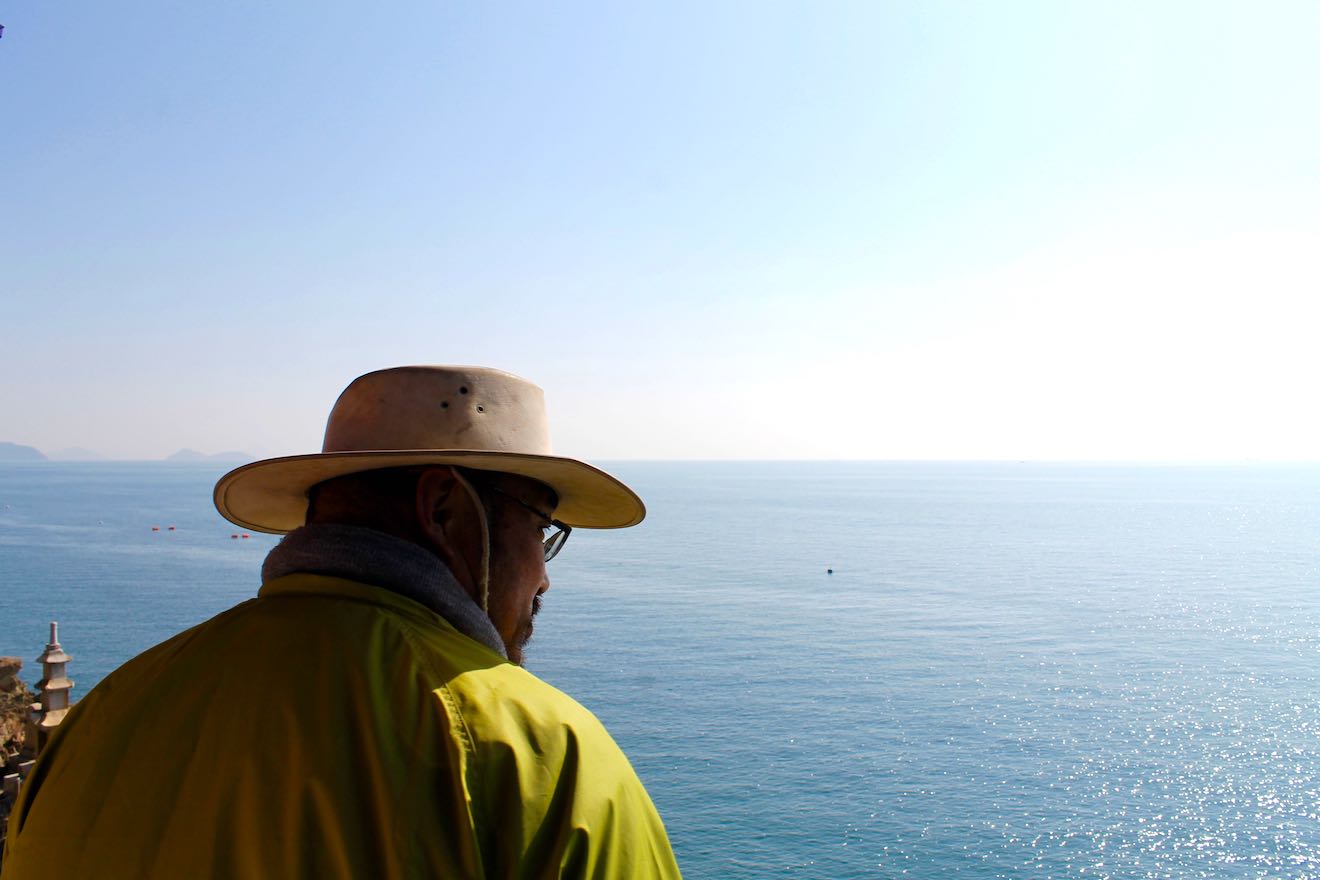 There are plenty of excursions at your fingertips with the help of an experienced sea kayak enthusiast like Mr. Murakami, but on his recommendation, we chose a tour that would take us west of Tomonoura harbor to a secluded cliffside temple. After lowering the kayaks into the bay, we set off, navigating our way past docked boats, beyond the sea wall and out into open waters.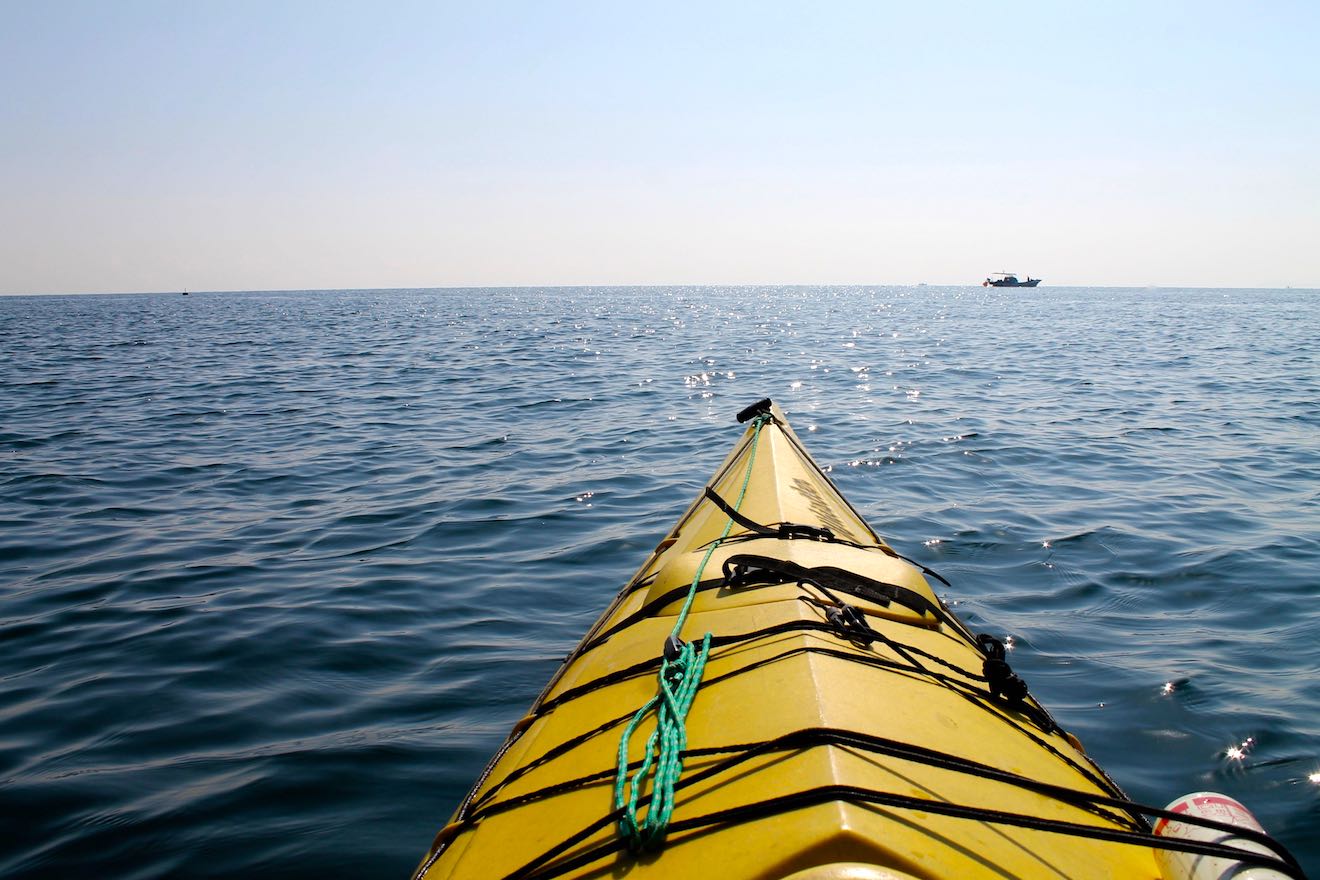 A novice sea kayaker, my arms were quick to tire, but as we spent more time at sea I found my rhythm and refined my technique, eventually gliding over the water's surface without nearly as much resistance. Murakami was in no rush, however, matching my pace whatever the speed. He was happy to take breaks and packed hot green tea and senbei (rice crackers) for us to share. We paused for a moment to catch our breath and I was struck at how calm the waters were that day. For a moment the sea was absolutely still—no ripples, no waves—creating a perfect mirror for the afternoon sun.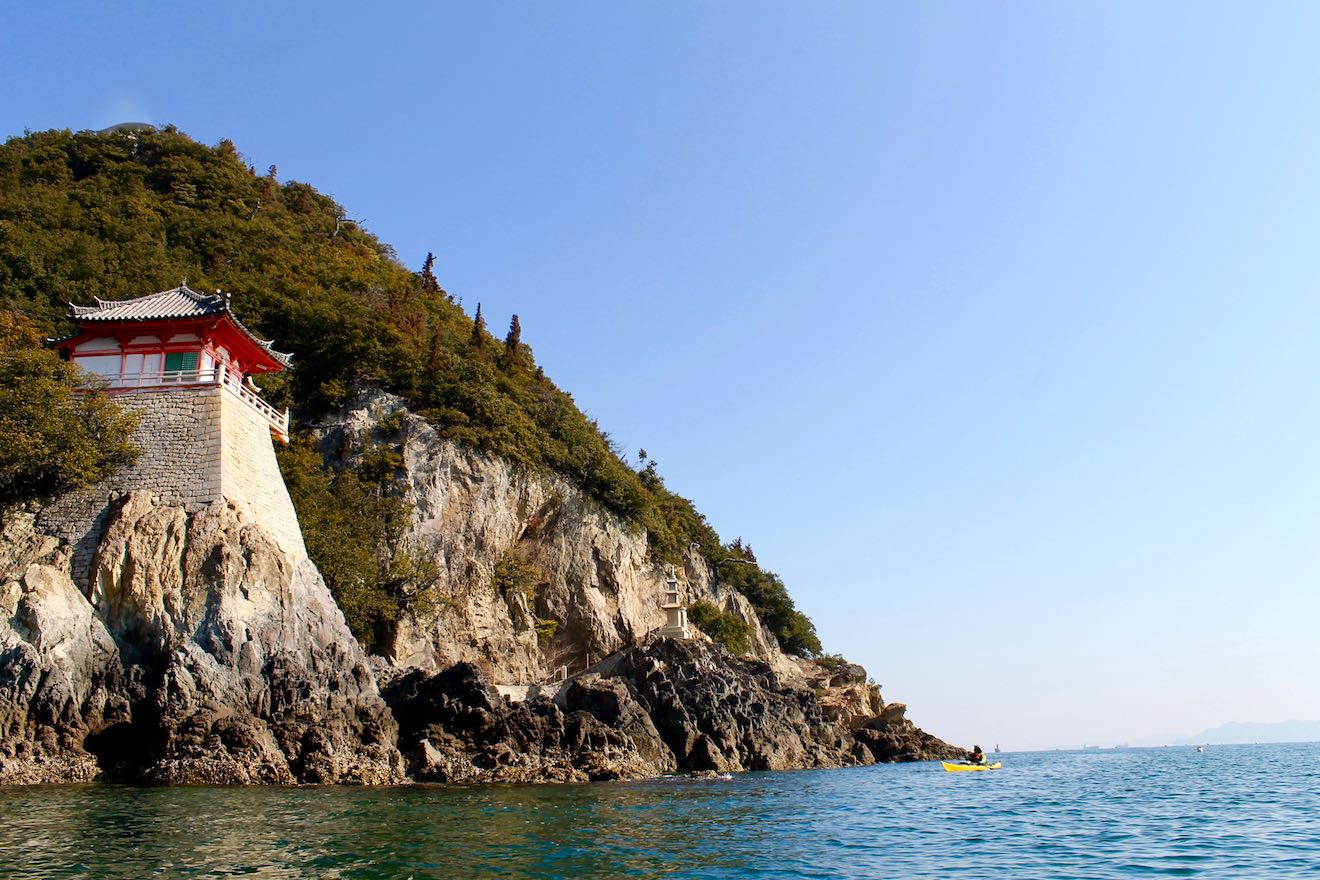 Bandaiji Kannon-do, a Cliffside Temple
After traveling about 6km from Tomonoura Port we reached our destination, a temple that stood perched above a seaside cliff. The bright red trim of the façade placed against the rugged rock face, made for an unforgettable view from the water. It's a view that has long been admired in the Setouchi Region and was featured by one prominent Japanese woodblock print artist. Named Bandaiji Kannon-do, the temple building as it stands today was constructed in 1570.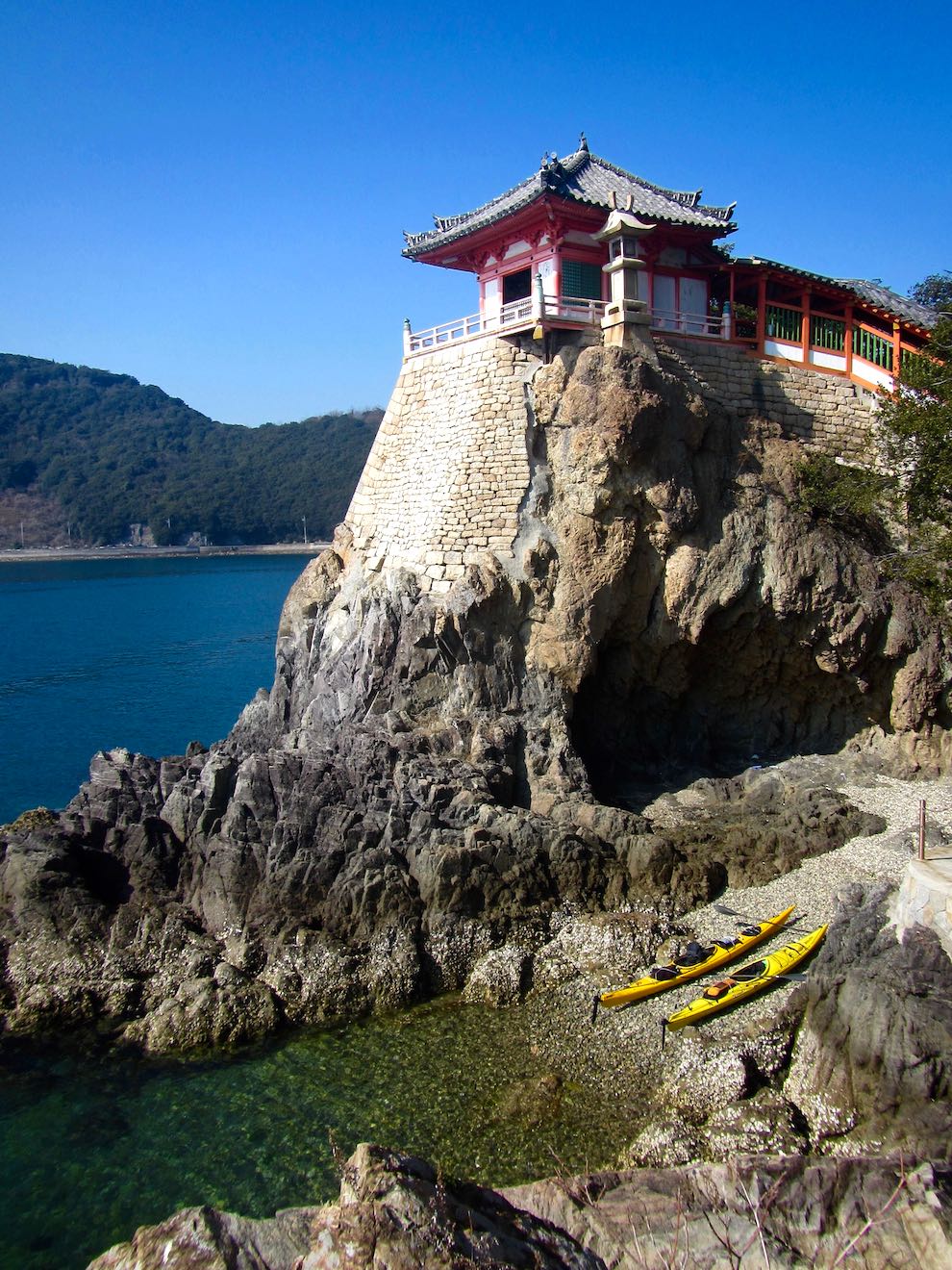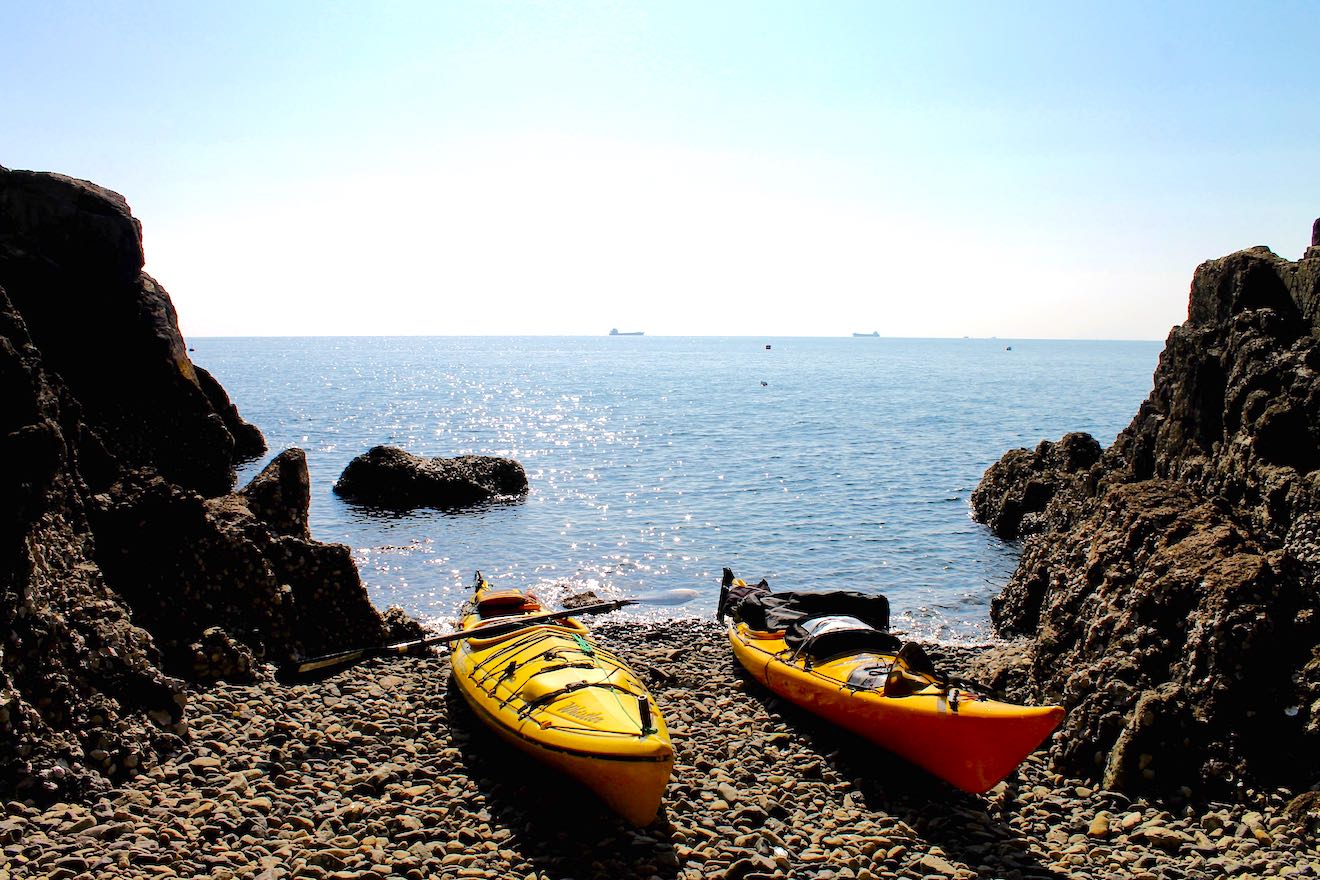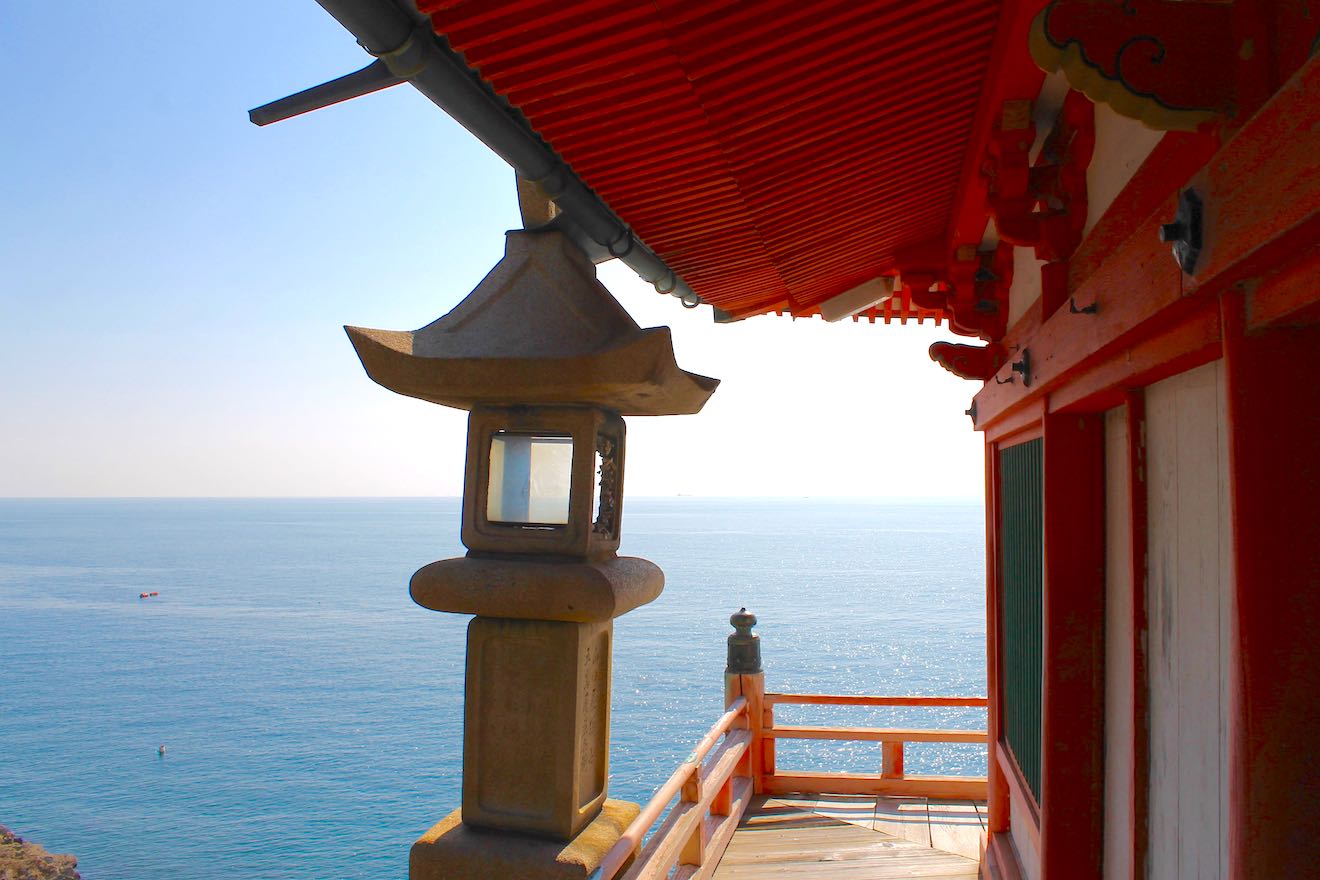 With Murakami's help we paddled our boats onto shore and ascended the rocky cliff face. An exceptional tour guide, Murakami is full of knowledge about each of the sites on his tours, and he was quick to share the history of this particular temple, which was a site of prayer for both safe maritime travel and fertility. There is a stunning view of the Seto Inland Sea from the temple's edge. I can't say I've been to a temple that felt so incorporated into its natural surroundings.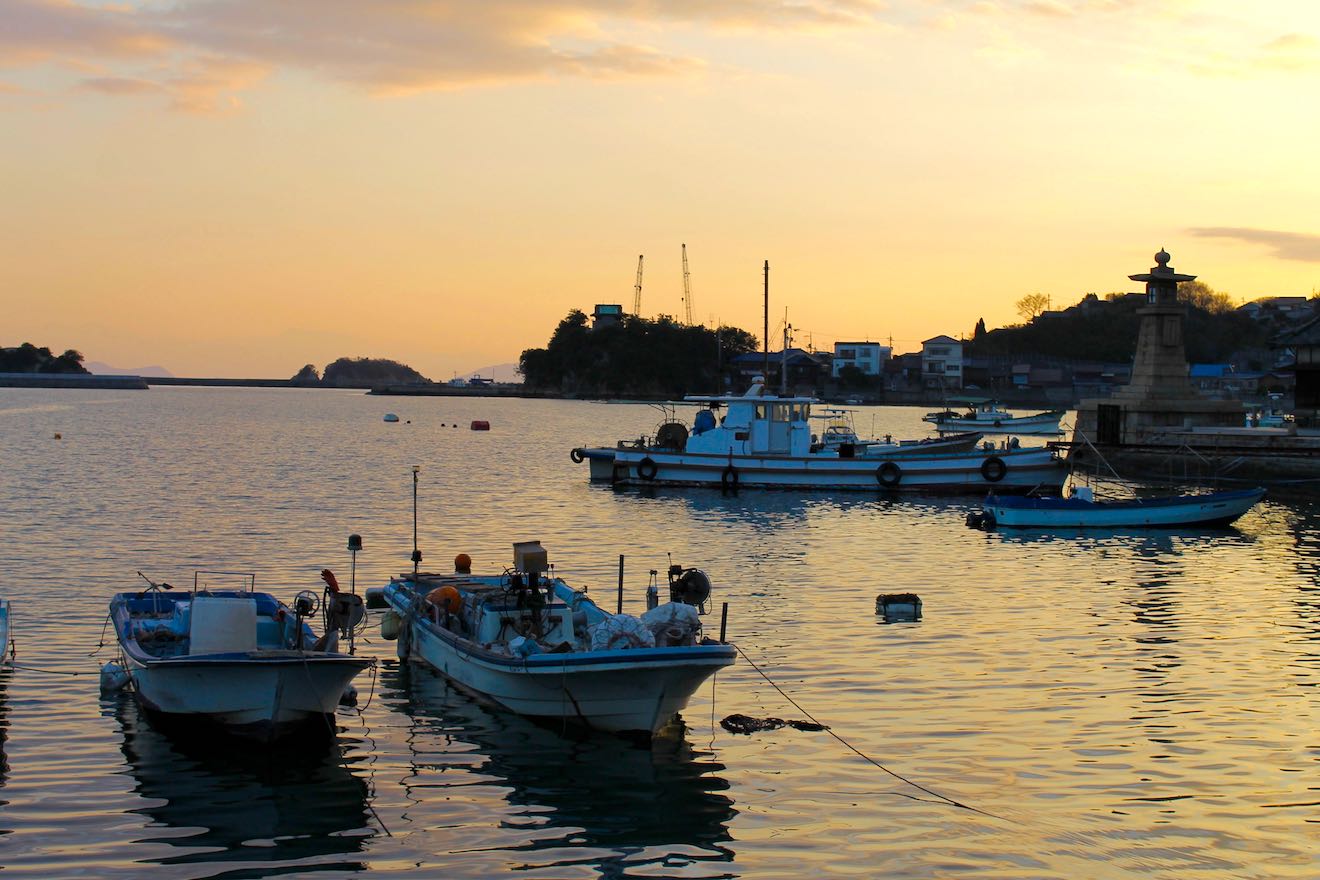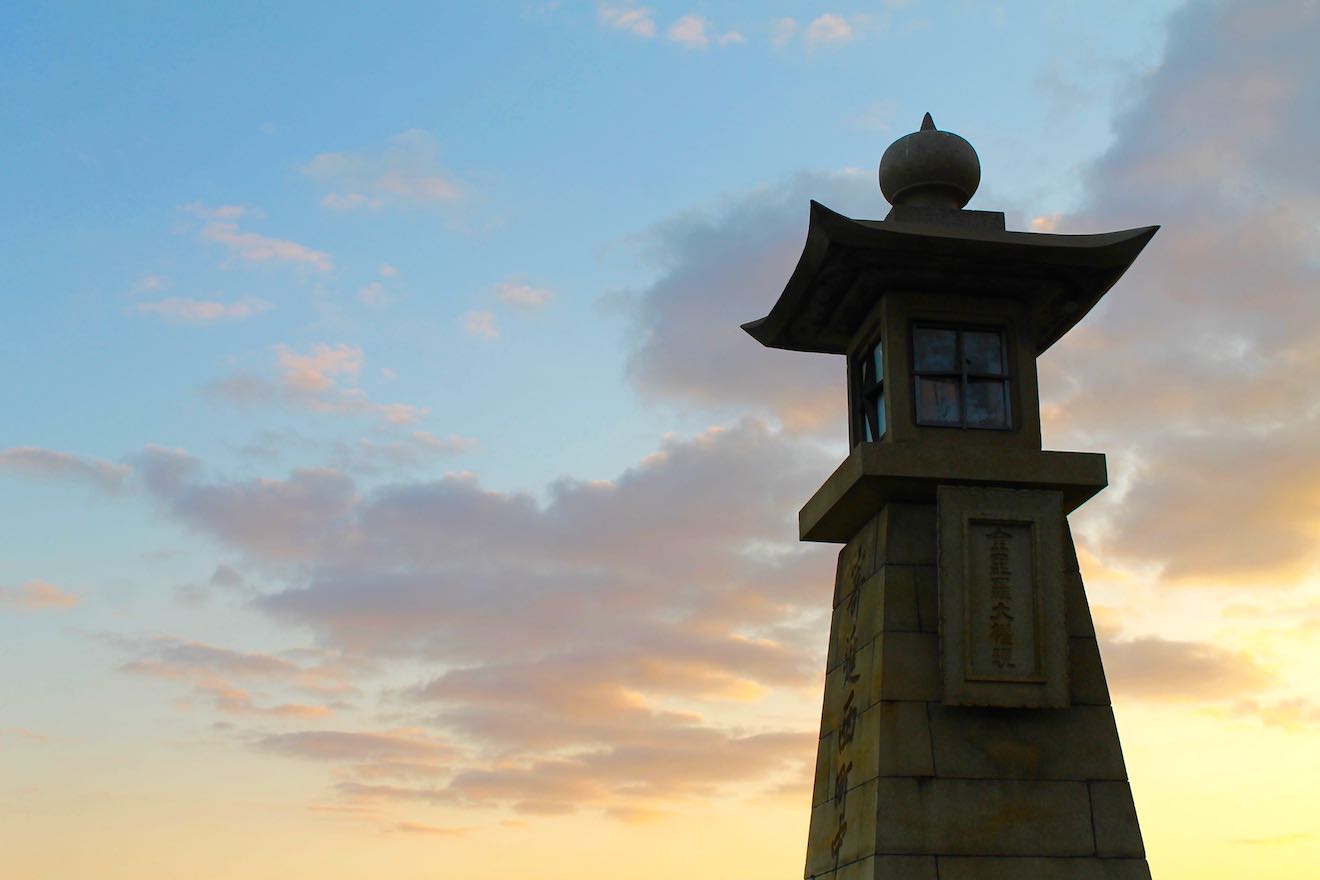 After taking in the sights of Bandaiji we pushed our kayaks back out to sea. The return trip was leisurely, with an impromptu detour to an island inhabited entirely by sea birds, and an extra leg kayaking around the perimeter of Tomonoura's iconic Bentenjima Island. We pulled back into port with sore shoulders and sea-sprayed hair, just in time to enjoy sunset on the bay.
---
Kayaker's CAFE
Address/ 849 Tomo, Tomo-cho, Fukuyama-shi, Hiroshima
Tel/ +81-90-8718-4141
Open/ Reservation required.
E-Mail/ m-yasu@qd5.so-net.ne.jp
URL/ http://www.suigunkayak.com
Writer name: Andrew Deck