Jōyatō Stone Lighthouse
Jōyatō Stone Lighthouse: A Symbol of Tomonoura since long ago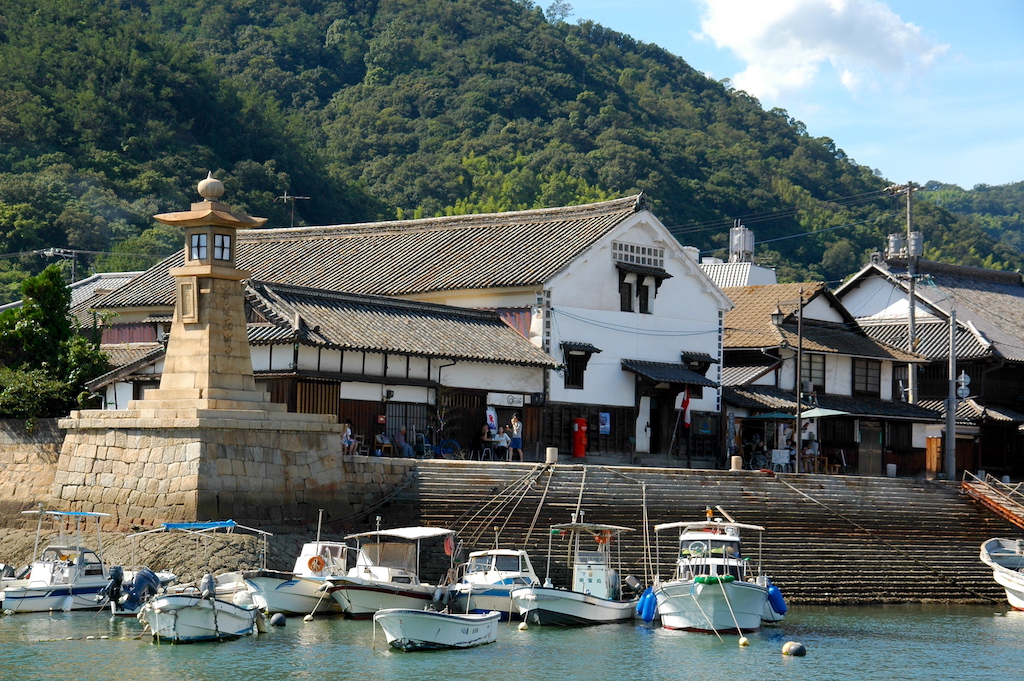 Tomonoura is a port town located in the central part of the Seto Inland Sea. In the Man'yōshū, the oldest collection of Japanese poetry which was written in the eighth century, the port's name appears eight times, indicating its historical significance.
Tomonoura contains several historic port facilities that date back to the Edo period (1603–1868). These facilities are Jōyatō (a traditional stone lighthouse), gangi (a tiered dock for loading and unloading cargo), hato (breakwaters protecting the port), tadeba (a dock for repairing boats), and funabansho (a guardhouse for managing the comings and goings of boats.) Tomonoura is said to be the only place left in Japan where you can find all five of these facilities in their nearly original forms.
The stone lighthouse, Jōyatō, is recognized as the symbol of Tomonoura since long ago. Including its base under the sea, this stone lighthouse is over 10 meters tall, making it the largest of its kind still standing at a port today.